Current and ongoing projects
About us
Our staff is the key to our success.
What makes us unique?
Our track record and excellent reputation on healthcare and laboratory projects is built on our diversity of skills and understanding the client and the clinical function of their environment. HKI staff have been employed for many years within hospitals and Laboratories/Research laboratories and there understanding of the operational, clinical and technical aspects, ensures that our clients receive complete and well rounded solutions.
Our team is comprised of individuals that are;
Considered respected leaders in the Biomedical Engineering Industry
Experienced specialists in their fields and are committed to achieving the highest standards. (Biomedical Engineers, Laboratory Specialists, Radiographers, Industrial designers and ICT professionals)
Part of a multidisciplinary team that is able to deliver on many facets with a comprehensive and balanced service.
Our blend of knowledge, skills and experience allows HKI to offer a diverse and capable team able to competently deliver the best project outcomes on behalf of our clients.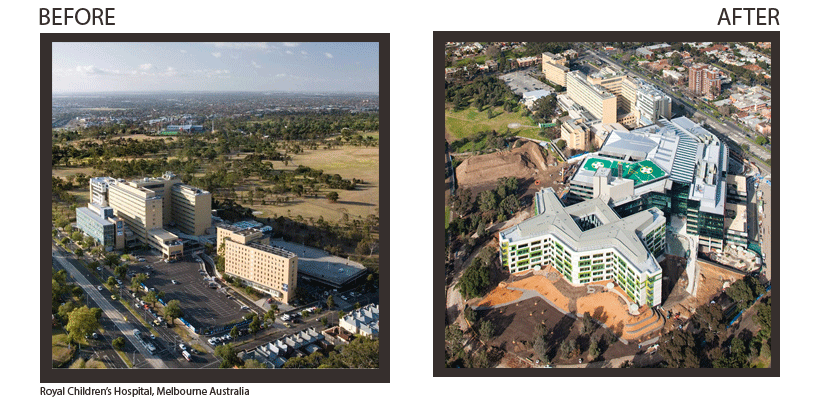 ISO Certification
  
HealthKare Intelligence's Quality Management System has been certified to ISO 9001
HealthKare Intelligence has developed and maintains a Quality Management Plan to fulfil our commitment to:
Providing services that satisfy our customers' needs
Fulfilling customer expectations
Systematic and continuous improvement
Maintaining a team commitment towards Quality Assurance.
This is achieved through the effective implementation of our quality system which is in conformance with the International standard ISO 9001:2008.
Our Quality Management Plan describes the Quality Management System, defines the authorities as well as the responsibilities of the employees involved in the operation of the system. It also provides procedures as required by ISO 9001:2008 for activities of the Quality Management System to ensure the quality of our services.
Our Director
Josephine Maprock is a qualified Biomedical Engineer and the founder of HealthKare Intelligence.
She has worked at the highest level within the biomedical engineering profession as a Chief Biomedical Engineering Manager within a multi-campus hospital network and she has performed further studies to obtain a Masters of Business Administration (MBA) and a Certificate IV in workplace training.  She is also an ACHS surveyor with a thorough knowledge of Australian Standards related to Healthcare medical equipment.
Josephine has been involved in some of the country's major healthcare projects to manage the FF&E process, from fit for purpose selection, equipment design integration,  procurement, installation, commissioning and Transition.
Josephine has procured medical equipment on behalf of the state during the PPP delivery phase ensuring extensive savings on each package and  value for money in the expenditure of the state funded provisional sum.
Our expertise
HKI has a number of points of difference.
Our expertise
Our mission
HKI has supported some of Australia's largest and most complex healthcare and life science projects throughout the bid and the delivery phases. Importantly, HKI is recognised as market leaders, FF&E delivery and procurement specialists providing an independent service on a wide range of health and bioscience projects.
With every project, HKI brings:
Experience and credibility;
The proven ability to manage stakeholders and diverse teams;
Comprehensive project reporting and monitoring systems;
Extensive experience in dealing with government and other statutory authorities;
Thorough knowledge of relevant Australian standards
Effective communication and negotiation;
Senior personnel appointed with full responsibility for the project.
Our philosophy
HealthKare Intelligence (HKI) was established to provide the Healthcare and Bioscience industry with independent, authoritative consultancy and complimentary specialist services.  HealthKare Intelligence focuses on complete solutions aimed to provide an improved level of service to its clients.
HKI's strength is founded on:
Over 45 years of practical Healthcare, Life sciences and Biomedical Engineering work experience;
Extensive practical clinical and technical knowledge;
Expertise in both the Public and Private Hospital multi campus networks;
Extensive work experience and appreciation of Health Department requirements;
Extensive healthcare accreditation (ACHS) work experience.
We believe that our practical work experience, considerable healthcare industry knowledge and diversity of health project contribution are of great benefit to our clients.
Consulting services
Leveraging on our vast experience and knowledge, HealthKare Intelligence is able to offer clients an extensive range of consulting services.
Management of major equipment installations
Development and implementation of Biomedical educational programs
Auditing of Biomedical engineering service delivery
Quality Assurance Planning and Implementation
Asset Management and planning
Risk Management
Life Cycle Management
Development and implementation of policy and procedures
Documentation Development and Management
Contract and vendor management
Equipment Education and training
Management of the complete FF&E journey  from the;
master planning phase;
project brief,
bid, design and construction phase;
logistics, installation and commissioning phase.
Development of FF&E schedules
Selection of fit for purpose FF&E
Budget planning and Strategic Procurement
Stakeholder management
User group Facilitation
Process development & implementation
Program development, implementation and coordination
Review of architectural drawings and Room data sheets
Design integration during the bid , design and delivery phases
Specialist equipment architectural and services integration and coordination ie.  MRI, CT ect.
Sourcing, negotiating and procuring equipment from overseas
Program development, implantation and tracking
User group facilitation
Strategic Procurement
Development of Tender Specifications
Tender negotiations
Contract Management
Development and Implementation of Logistics Plans and Programs
Management / Coordination of FF&E commissioning and installations
Development and implementation of FF&E  testing and commissioning protocols and methodologies
Development of Staff training programs
Development and Implementation of Logistics Plans and Programs
Development of Transition Plans
Transition Budget planning
Coordination, management and implementation of Transitional activities
Management and appointment of an appropriate removalist
Development and implementation of equipment training programs
Assessment of the organisations compliance to healthcare Quality standards
 Accreditation documentation preparation
Mock Surveys
Auditing Cooperate service deliveries
Review of services policies and procedures
M-Class Consulting and testing of Cardiac and Body Protected areas
Fiona Stanley Hospital

Recent

La Trobe Biosciences Research Centre

Recent

NSW Health

Recent

Gold Coast University Hospital

Recent

Chris O'Brien Lifehouse at RPA

Recent

The New Royal Women's Hospital

Recent

Victorian Comprehensive Cancer Care Centre (VCCC)

Recent

Royal Children's Hospital

Recent
Contact Us
To send us a message or just to say hello, please complete the form or contact us via details listed below. We'll get back to you asap.
Contact information
Suite 18 Level 4, 70 Racecourse Road
North Melbourne VIC
Australia 3051
Email: info@hki.net.au
Telephone: +61 (0)3 9013 7700